A Night with John Chatterton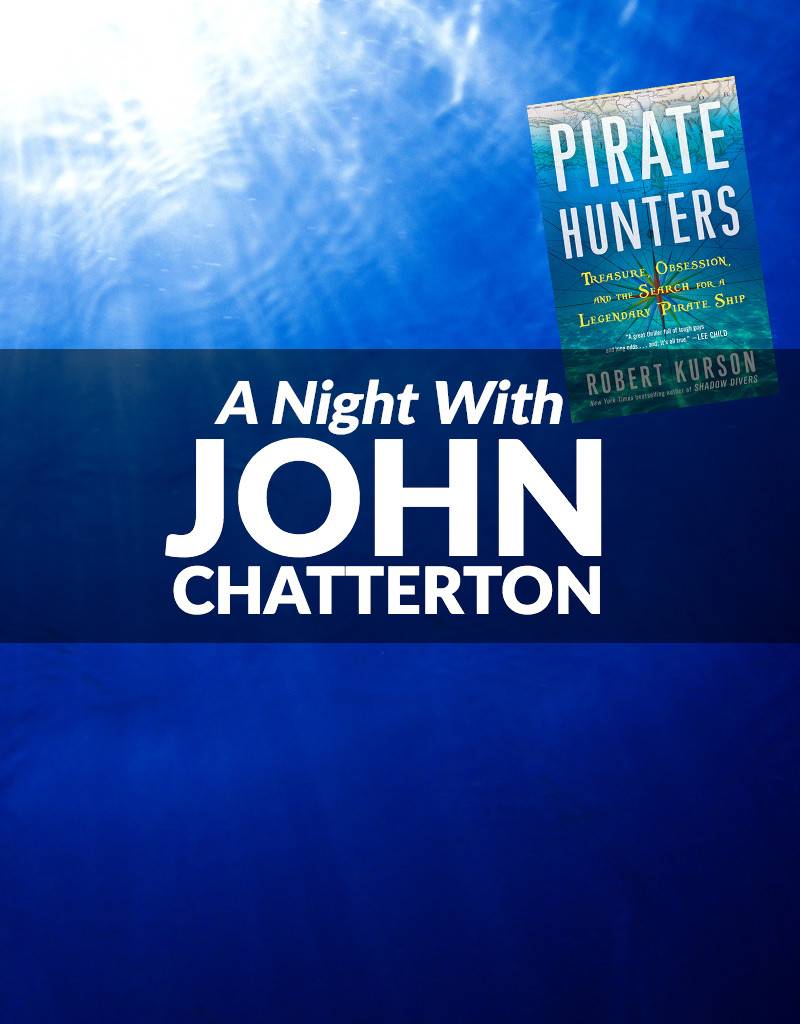 Finding and identifying a pirate ship is the hardest thing to do under the sea. But we know the man that took on this challenge.

John Chatterton is known for many of his extreme wreck dives, and especially known for the discovery and identification of the German submarine U-869, off the coast of New Jersey, which the story was turned into a bestselling book by Rob Kurson, Shadow Divers. But John did not stop exploring there, a second book, Pirate Hunters, by the same author, was published in 2015 about his quest to find the Golden Fleece, the ship of the infamous pirate Joseph Bannister.

Join us on April 26, 2017 at Force-E Boca Raton for a social at 6:30 pm and his tale will begin at 7 pm. We will have refreshments and snacks at this event so please make sure to register online to let us know you are coming.