Join the Force-E Scuba Center Team!
Are you interested in joining the #1 Rated Scuba Dive Center in South Florida? We are South Florida's premier one stop shop for training, retail, and diving needs.
Being the best set of dive shops in the South Florida area, we offer everything from scuba lessons, to local dive trips, to scuba regulator services, to pole spears and spear guns. We have a team of knowledgeable staff members that have worked in the industry many years, so working with Force-E is not just a job its a career!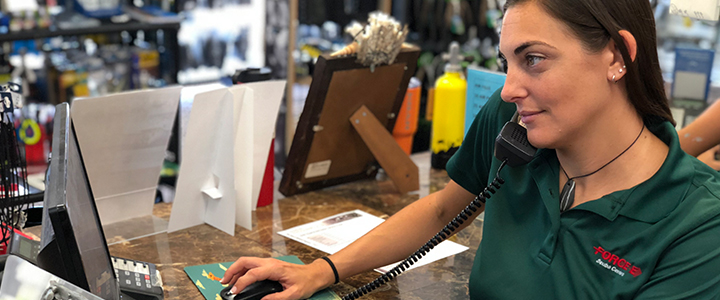 Force-E Scuba Centers is the locals' first choice when it comes to dive shops. Customer service comes first and our friendly staff always makes our customers feel like family, the Force-E Family.  
Our sales team creates an environment to shop with ease by using our No Fear Guarantee and Buy Now Shop Later promotions. We offer knowledge on all the newest equipment because our staff dives with it.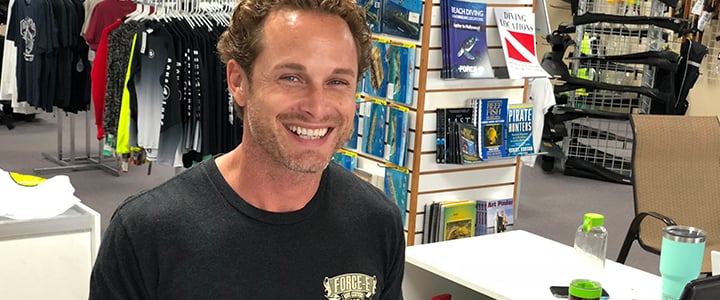 Our instructors have multiple scuba agency certifications: PADI, SSI, TDI and SDI. Our teaching team can offer basic scuba courses, technical diving courses, freediving courses, and professional level scuba courses.
Open Positions
Here are our current open positions. Last Updated 5/20/2018
---

The sales associate is responsible for generating sales of destination, enhancement, and lifestyle products by providing superior customer service and customer education; participating in all activities related to the ongoing operation and maintenance of a retail environment. 
Duties & Responsibilities:
Facilitate sales of all product categories
Assist in cleaning and maintaining the orderly appearance of the store
Maintain up to date product knowledge and respond to customer inquiries
Stock and replenish merchandise
Coordinate product exchange and transfers
Answer phone calls and emails
Mark or tag prices on merchandise
Arrange displays to promote sales
Complete sales transactions and maintain proper cash accountabilities
Fill tanks and conduct inspections following company sponsored Visual Inspection training
Adhere to all company policies, procedures, and practices
Other tasks as assigned by the Owner, General Manager, Store Manager, or designee
Schedule charter boats and SCUBA courses
Enter equipment for service
Handle return to manufacturer requests for damaged equipment within warranty
Minimum Requirements:
Must be a certified scuba diver with competency; 18 years or older; reliable transportation
Preferred Requirements:
Current SCUBA instructor with insurance; 1+ year retail or sales experience
---

Force-E Scuba Centers hires Independent Instructors to teach classes which allows the instructor to pick and choose their schedule and how many students they want to teach at a time. 
Duties & Responsibilities:
Teach SSI / PADI Scuba courses
Provide dive guide service for local dive sites
Act as point of contact for potential clients, and encourage ConEd courses
Provide clients with complete and accurate information regarding products and services.
Provide exceptional, friendly customer service.
Minimum Requirements:
Must be a certified scuba instructor with current standing with training agency and have current Professional Liability Insurance.