Submerge Into Spring, Get Open Water Certified!
Let's get SCUBA Certified!
Jump into the water and explore the underwater springtime wonderland. Why stop there, get the whole family certified so you can take the vacation of your dreams, and experience the underwater magic that land dwellers are missing out on. In just a few short classroom sessions, pool dives, and open water dives you can take on this great new hobby. Still a little hesitant? Stop by the dive shop and talk to one of our highly trained instructors.


Here's How It Works:
Step 1 - Education
Before you jump into your diving certification hit the books so you can be at the top of your game. We offer both classroom session and online options.
Step 2 - Pool
To get you acquainted with all your dive gear and basic diving skills, we start you out with a pool session which will help prepare you for the open ocean.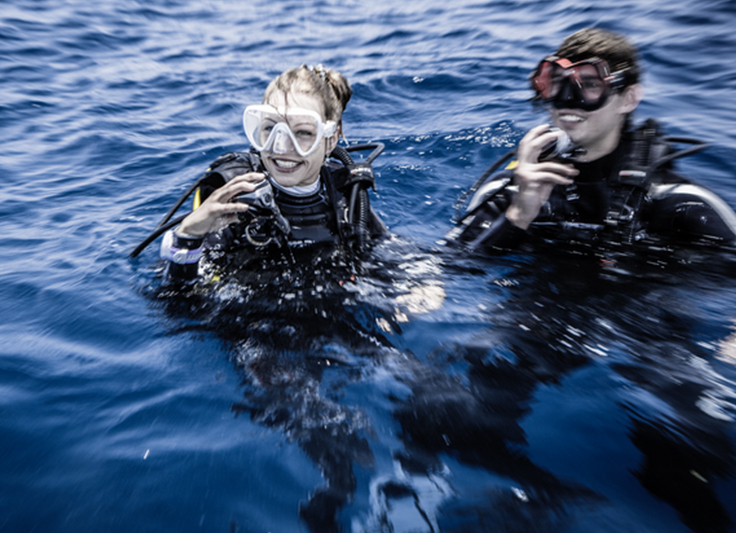 Force-E Open Water Course Consists of:
Pool Instruction
Open Water Instruction (either boat or shore dives)
Rental Gear
Certified Scuba Diver Kit (given at the end of your class): certification card, Force-E T-Shirt, and more
Group Course Rate starting at $330 per person*
Online Academics are priced out separate, $130 per person, and must be completed before class date
Group consist of 4 or more students*
Private and Semi-private lessons available, for additional cost
Check out our New Student Deals: