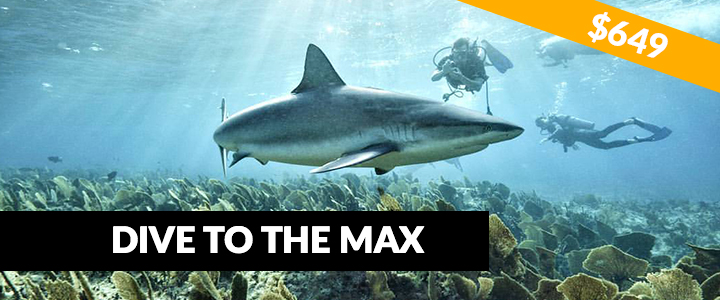 Dive the Reef
For the certified diver, log another dive or two in your book. With this package you will get two days of two-tank dives. Once you get a look at the blissful blue water of the Bahamas, you'll be sure to want to dive in. Scuba dives operated by Bimini Undersea; Tanks, air, belts & weights, as well as dive master in the water are included.
The trip itinerary would be like this:
Saturday
7:45 AM
9:00 AM
11:00 AM
1:30 PM
5:30 PM

Sunday
9:30 AM
1:30 PM
5:00 AM
6:00 PM
8:00 PM

Check-in at Port Miami
Ferry departure
Arrival to Bimini, Hilton Check-in
2 tank dive
Return to dock, free time


2 tank dive
Return to dock, free time
Check-in at Ferry terminal
Ferry Departure
Arrival to Miami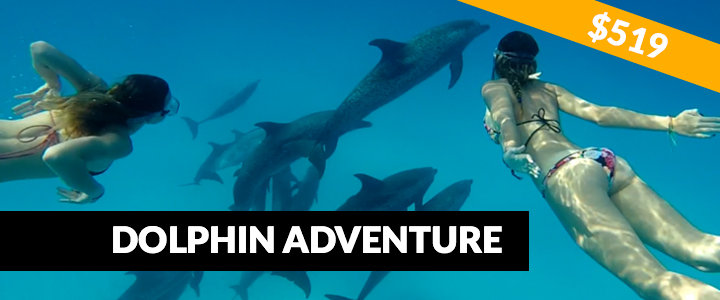 Dolphin Adventure
If diving isn't really your thing, but you still love the water and the creatures that inhibit it, this package is for you. Swim alongside and interact with the wild dolphins of Bimini. If you do like diving, there will be one optional two-tank dive included in this package, if you choose not to you can use this time to continue to explore the island.
The trip itinerary would be like this:
Saturday
7:45 AM
9:00 AM
11:00 AM
2:00 PM
6:30 PM

Sunday
9:30 AM
1:30 PM
5:00 PM
6:00 PM
8:00 PM

Check-in at Port Miami
Ferry departure
Arrival to Bimini, Hilton Check-in
Wild Dolphin Expedition
Return to dock, free time


Optional Snorkel Adventure or 2 tank dive
Return to dock, free time
Check in at Ferry terminal
Ferry departure
Arrival to Miami