Get SCUBA Certified!
If you have always wanted to learn to scuba dive so you can experience the unparalleled adventure of the world beneath the waves, this is where it starts. In just a few short classroom sessions, pool dives, and open water dives you can take on this great new hobby. Are you still a little hesitant? Then stop by a Force-E Scuba Center and talk to one of our highly trained instructors.
What will you learn?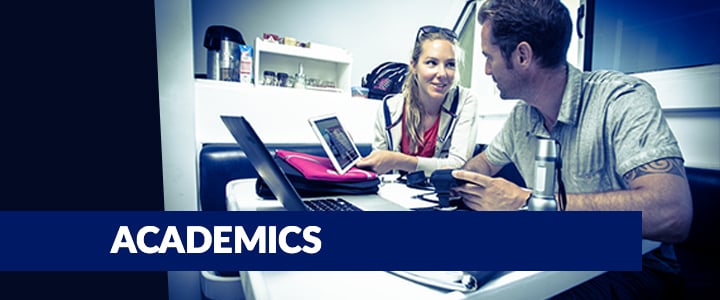 Academics:
Before you jump in the water you will need to learn basic principles of diving. There are many options for your academics. You can select your own learning style by choosing to use the book with accompanying video or an online program. Each method is designed to teach you everything you need to succeed.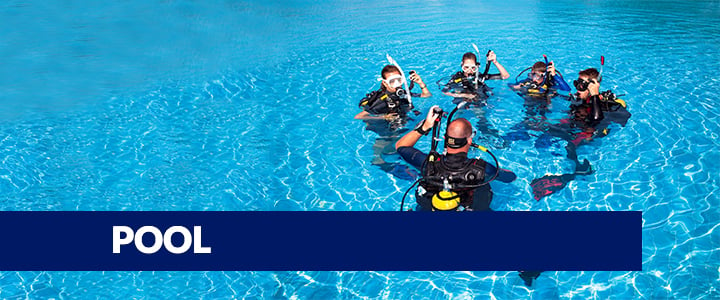 Pool:
The Confined Water Dives is where you get acquainted with all your dive gear and learn basic diving skills. Your Force-E instructor will take you to a pool and help prepare you for the open ocean. The pool is shallow and safe, and your instructor will be right beside you the entire time.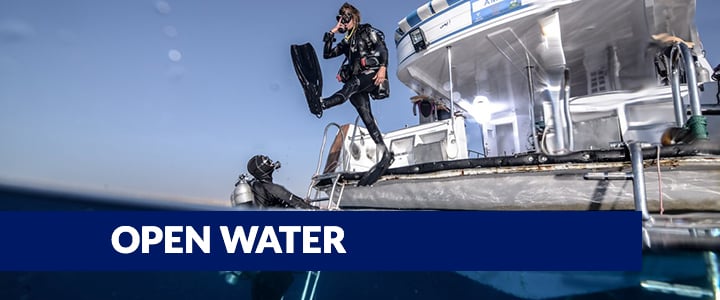 Open Water:
Finally, the moment you've been waiting for! Your Force-E Instructor will take you out on the boat or from shore and guide you through the required skills so you can become scuba certified as you dive into the  great Atlantic Ocean. Here you can put your new skills to the test in a safe instructor lead adventure!
Force-E Open Water Course Consists of:
Pool Instruction
Open Water Instruction (either boat or shore dives)
Rental Gear
Certified Scuba Diver Kit (given at the end of your class): certification card, Force-E T-Shirt, and more
Group Course Rate $330 per person
*group consist of 4 or more students
**Private and Semi-private lessons currently available
(Does not include academics: book or online course, purchase separately)
To enroll in a Force-E's Open Water Diver course (or Junior Open Water Diver course), you must be 10 years old or older. You will need to have adequate swimming skills and be in good physical health. No prior experience with scuba diving is required.
How does a Force-E Open Water Diver course work?
We offer PADI, SSI, and SDI/TDI courses year round with experienced instructors to guide you through your certification process. Group classes consist of 4 people or more and we have set class dates throughout the year for each store location (see below). If the group classes don't work for your schedule, consider a semi-private (2-3 people) or private class (1 person) where you set the dates and the instructor works with your schedule.

Force-E Riviera Beach
2020

August 14-23
September 11-20
October 9-18
November 13-22
December 11-20



155 East Blue Heron Boulevard
Riviera Beach, Florida 33404
Phone: (561) 845-2333
E-mail:
[email protected]
Force-E Boca Raton
2020

August 13-23
September 14-20
October 19-25
November 16-22
December 7-13



2621 North Federal Highway
Boca Raton, Florida 33431
Phone: (561) 368-0555
E-mail:
[email protected]
Force-E Pompano Beach
2020 

August 17-23
September 10-20
October 8-18
November 12-22
December 10-20



1312 North Federal Highway
Pompano Beach, Florida 33431
Phone: (954) 943-3483
E-mail:
[email protected]
What scuba gear will you use?
In the Force-E Open Water Diver course, you learn to use basic scuba gear including a regulator, buoyancy control device, dive computer and tank. We recommend students use or purchase their own mask, fins, snorkel and wetsuit for the course to assure comfort and familiarity with your gear. When you enroll in a Force-E course, students receive a 10% discount towards any purchase in store while they are training.